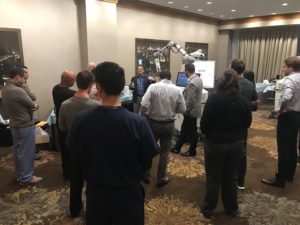 On Friday, October 26 and Saturday, October 27, Synaptive Medical hosted its Surgical Innovations Course: Modus V™ Cadaveric Workshop at the Westin New York Grand Central in New York City. This two-session course featured Dr. Tom Doers and Dr. Gustavo Pradilla. 
Dr. Doers is Director of Surgical Spine Services at Aurora Healthcare, MD at University of Wisconsin Medical School, and is Board Certified in Orthopaedic Surgery. He has an Orthopaedic Research Fellowship and Orhopaedic Surgery Residency at the University of Kentucky Medical Center, and Fellowship in Spinal Reconstructive Surgery at University of Pittsburgh Medical Center. 
Dr. Pradilla is Assistant Professor at Emory University Department of Neurosurgery, Director Cerebrovascular Research Center, Chief of Neurosurgery at Grady Memorial Hospital, and Co-director at Grady Skill Base Surgery Center. Participants focused on robotic digital microscopy, automated whole brain tractography, dynamic cranial navigation and informatics.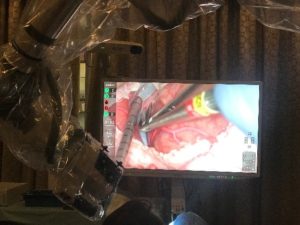 Both surgeons shared their experiences with Synaptive's technology, the values and benefits of Synaptive's solution, and especially Modus V™'s ergonomics, which provide surgeons with a more comfortable system in the OR so that they can focus on treating their patients. 
Dr. Doers and Dr. Pradilla provided attendees with one-on-one time on the Modus V™ and BrightMatter™ Plan software, which automatically generates dynamic, whole-brain tractography. Through this experience, the proctors tailored their demos and explanations to the attendees' individual needs.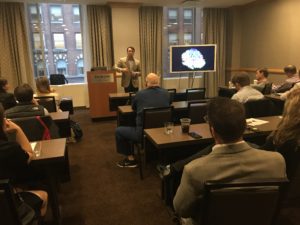 Dr. Tom Doers emphasized Modus V™'s benefits and value in spinal procedures, best practices for using Modus V™, and how he uses the system to deliver the best results for patients.
Dr. Gustavo Pradilla focused on the cases he has done using the technology, tips and tricks for optimizing the system for use in different procedures, and the advantages it brings in the OR.
To register for upcoming medical education events, email product.requests@synaptivemedical.com.