Bon Secours DePaul Medical Center using Modus V™ and BrightMatter™ Plan and Guide
A Norfolk, VA television station, 13News Now, featured the arrival of Synaptive's Modus V™ at Bon Secours DePaul Medical Center in a special report that aired May 30, 2018. The story highlighted how Synaptive's technology may make neurosurgery at the hospital more accurate and potentially safer.
Reporter Elise Brown discusses how Synaptive's Modus V and BrightMatter™ technologies may "change the way doctors practice medicine" at Bon Secours. The hospital recently acquired the state-of-the-art medical technology and is the second health centre in the state to use Synaptive's innovative products.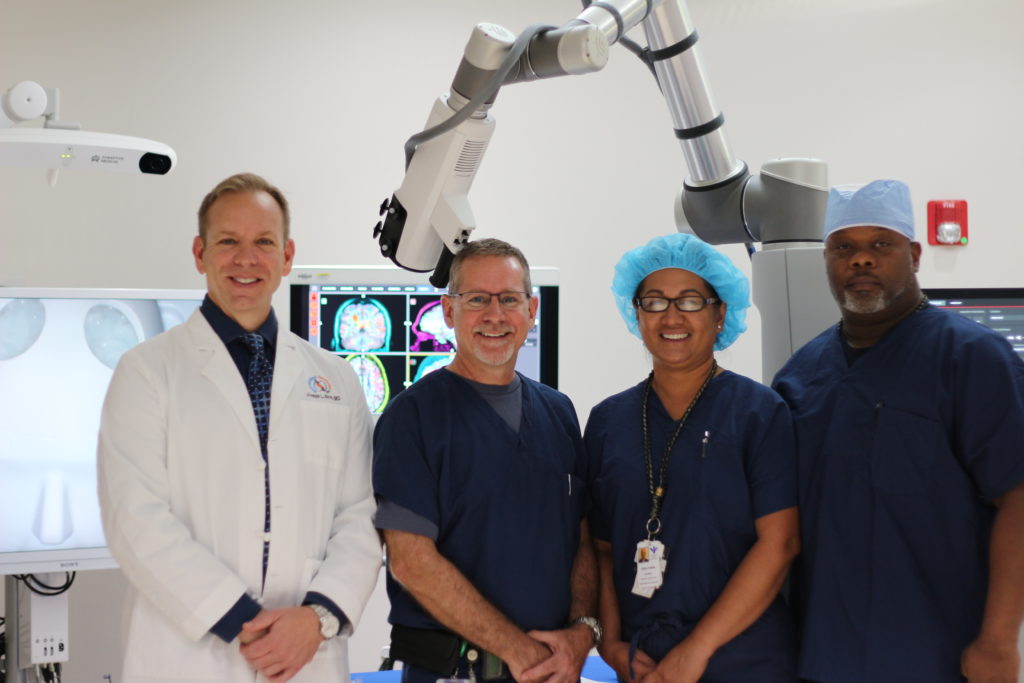 The TV report features neurosurgeon Dr. Joseph Koen describing the advances in surgical planning, visualization of sensitive white matter tracts during cranial surgery and the stunning optical clarity made possible by Modus V and BrightMatter Plan and Guide.
"It allows the surgery to be much safer and much more efficient, and we can develop a surgical plan that is much more detailed than we ever could before," Dr. Koen told Brown.
You can watch the 13News Now report and read their online story on the technology's use at Bon Secours.
Here's an excerpt:
Neurosurgeons at Bon Secours DePaul Medical Center are using new technology that will change the way doctors practice medicine.
It's called BrightMatter by Canadian company Synaptive Medical.
It gives doctors an improved visualization during surgery. […] It's a surgical robotic arm with a high-powered digital microscope.
Until now hospital officials said surgeons would have to rely on a traditional optical microscope to view the brain during surgery, but BrightMatter changed all that.